Pricing options
Major investments in research and development are usually passed on to the consumer and will result in high prices for newly developed products. That makes innovations only cost effective for a small group of users that make extensive use of the solution to guarantee an acceptable Return On Investment.
Unique pricing concept
The Soluble Salt Meter is affordable for everyone. We enable users to buy their own Soluble Salt Meter at a low price and top up their balance in advance with credits for measurements. With a tight budget you can still have all the benefits of this automated measurement method.
---
Start
The BuyLite kit is all you need to get started and to experience all the advantages of the Soluble Salt Meter. This kit contains:
Soluble Salt Meter
SSM adapter flat surface
Dispenser
Power supply
USB cable and PC Software
Calibration fluid
Carrying case
Certificate of performance
50 measurements ( credits )
Find a reseller in your region
Download Brochure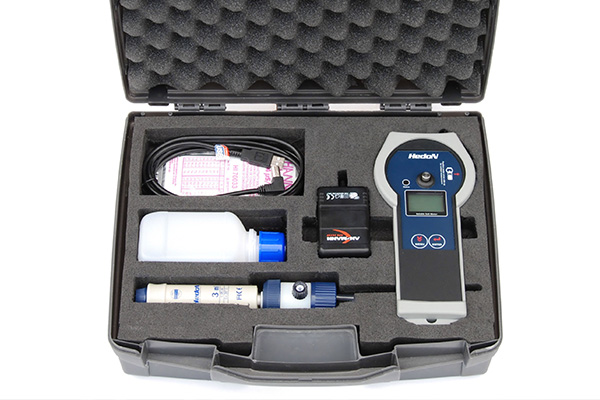 ---
Measure
The buy lite version uses a prepaid credit system, each measurement is equal to one credit. When you buy the BuyLite version you can directly start using the Soluble Salt Meter as 50 credits are included. You can compare this to buying a Bresle kit with 50 patches included.
At any given moment the user can buy extra credits (or upgrade with the unlimited license where the credit limitation is removed). Credits and upgrades can be uploaded to the Soluble Salt Meter by using a special code, this can be done by the user, so there is no need to send the Soluble Salt Meter back to the manufacturer. The special code can be send by email, this means no physical credits have to be transported.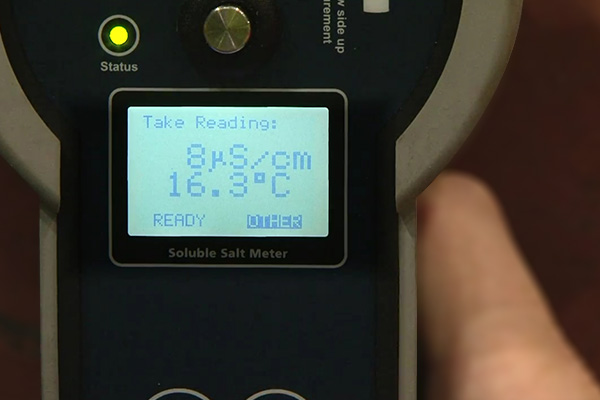 ---
Expand
Expand the possibilities of your Soluble Salt Meter with the original accessories like adapters for curved surfaces ( pipes ) and spare parts.
Download SSM Curved Adapters Leaflet