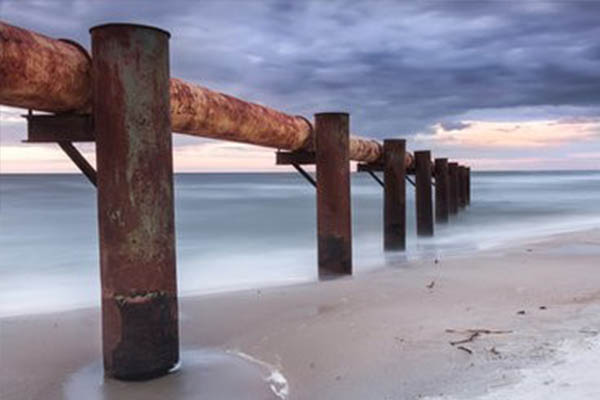 Soluble Salt Meter contributes to pipeline safety
We contribute to the safety of pipelines for Oil & Gas companies worldwide. Because a defect or leakage can cause huge environmental and safety hazards the responsible authorities give strict guidelines for the preparation of the steel pipes before coating.

One of the guidelines is the determination of the amount of soluble salts on the pipe surface. ISO 8502-9 is used as the official standard to which the Soluble Salt Meter demonstrated equivalence in accordance with NACE SP0508-2010.

Given the circumstances pipes are measured (many miles of repetitive actions), an electronic tool such as the SSM saves time and money, with improving accuracy and data capture as a bonus. On pipes with a diameter of no less than 48 inch the standard version of the Soluble Salt Meter can be used. For smaller diameters three optional curved measuring adapters are available to measure in three ranges to measure pipes from 8 inch and up.

For more information and technical specifications you can visit our website or contact one of our representatives for more information or a demonstration.